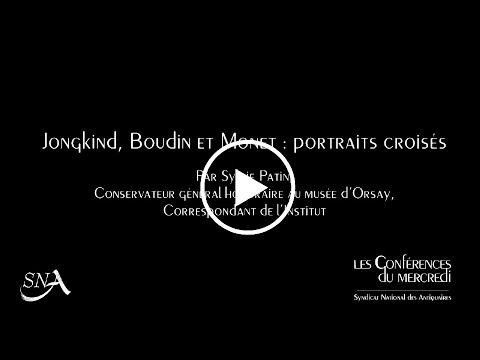 Conférence Jongkind, Boudin et Monet : Portraits croisés
Conférence donnée par Madame Sylvie Patin, Correspondant de l'Institut (Académie des beaux-arts) Conservateur général honoraire au musée d'Orsay Résumé de la conférence Sensible aux heures du soir, du coucher du soleil aux lueurs du crépuscule et du clair de lune, le Hollandais JONGKIND exprima son attrait pour les marines au cours de ses séjours sur la côte normande où il rencontra BOUDIN et MONET. Pour leur volonté de traduire le caractère fugitif des variations atmosphériques et des effets de lumière, JONGKIND et BOUDIN, qui guidèrent les premiers pas de MONET, apparaissent comme les précurseurs de l'impressionnisme. « ... j'avais fait la connaissance de JONGKIND. […] Il m'invita à venir travailler avec lui, m'expliqua le comment et le pourquoi de sa manière et compléta par-là l'enseignement que j'avais déjà reçu de BOUDIN… » MONET 26 novembre 1900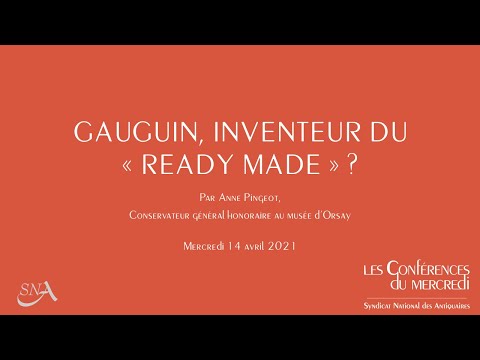 Gauguin, précurseur du "ready-made"? par Anne Pingeot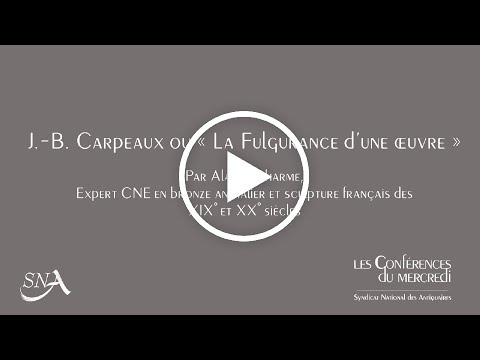 J.-B. Carpeaux ou "La Fulgurance d'une oeuvre"
J.B. Carpeaux ou "La Fulgurance d'une oeuvre" Entre 1857 et la fin des années 1860, de pensionnaire de la Villa Médicis à sculpteur officiel du Second Empire, Jean-Baptiste Carpeaux produit en une douzaine d'années l'essentiel de son oeuvre : le Pêcheur Napolitain, l'Ugolin et trois des sculptures monumentales qui comptent parmi les réussites de la discipline : Le Triomphe de Flore au Louvre, la Fontaine de l'Observatoire et la Danse de l'Opéra Garnier.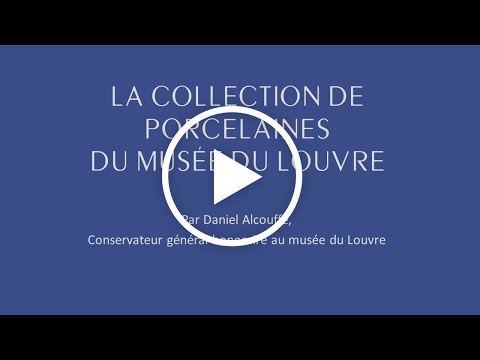 La Collection de porcelaines du Musée du Louvre
La collection de porcelaine du musée du Louvre – composée essentiellement de porcelaine française-s'est formée un peu par hasard à la fin du XIXème siècle et dans la première moitié du XXème grâce à des donations comme celles de Mme Adolphe Thiers (1881) et de la baronne Salomon de Rothschild (1922). Elle comprenait essentiellement des pièces de service. C'est Pierre Verlet qui, mesurant le retard pris par rapport aux collections de porcelaine anglo-saxonnes, a commencé à combler les lacunes en achetant onze vases de Sèvres à la vente Harewood en 1965. La poursuite de cette politique, l'arrivée de la dation de meubles en porcelaine provenant de la collection du baron Edmond de Rothschild en 1990, ont depuis contribué à rendre la collection compétitive sur le plan international.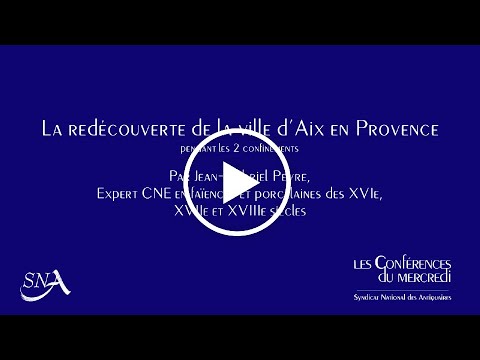 La redécouverte de la ville d'Aix en Provence pendant les 2 confinements
"Aix en Provence ressemble à une ville du centre de l'Italie où l'on trouve chapelles, monuments et fontaines. Les nombreux hôtels particuliers des XVII° et XVIII° siècles aux façades en pierre de Rogne ou de Bibémus décorées de guirlandes et de mascarons sculptés, foisonnent. Les portes en noyer sont sculptées à plaisir." Le premier confinement a permis à Jean-Gabriel Peyre de re-découvrir une ville dans laquelle il réside depuis plus de 40 ans. IL vous propose lors de cette conférence de vous donner envie d'aimer cette ville d'Aix en Provence.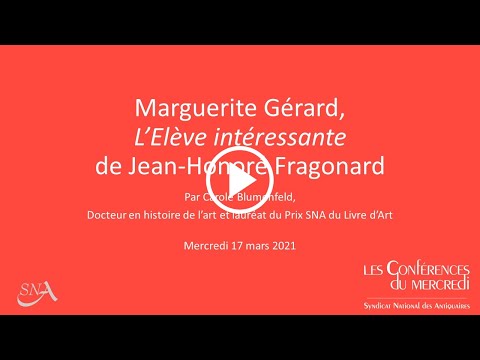 Marguerite Gérard, L'Elève intéressante de Jean-Honoré Fragonard
The formidable period of emulation and artistic collaboration between Marguerite Gérard and her brother-in-law Jean-Honoré Fragonard is one of the most enigmatic pages in the history of late 18th century art. The two painters, who intertwine their brushes on canvases imagined by one or the other, blur the lines by playing with the conventions of which many women artists were victims. Winner of the 2019 Prix du Livre d'art for her monograph on Marguerite Gérard, Carole Blumenfeld, who has a doctorate in art history and is a former resident of the Académie de France in Rome, is currently in charge of the scientific mission at the Palais Fesch-Musée des Beaux-arts d'Ajaccio and director of the collections of the Musée Jean-Honoré Fragonard-Collection Hélène et Jean-François Costa.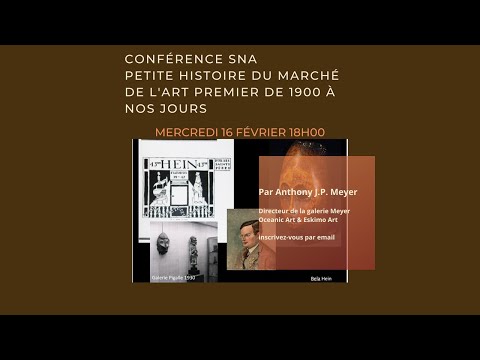 Petite histoire du marché de l'Art Premier de 1900 à nos jours
Anthony JP Meyer, dealer and expert in Oceanic & Eskimo Art offers a "Short History of the Premier Art Market". He has long been interested in the history and provenance of First Art objects and has been collecting information on the works of art as well as on the ancient and contemporary players in this market, which is little known to the general public. Beginning with an overview of the Premier Art market, from its beginnings in the 15th century to the latest significant events of 2021
Looking for more information on the next edition of La Biennale ?
Find all the information on the brand new FINE ARTS PARIS & LA Biennale website
Looking for information about the last editions of La Biennale ?
Find out about la Biennale's History on the SNA website. An Archive Section with even more details on this historical event is coming soon